Pressure Washing
Pressure Washing Services in Rochester MN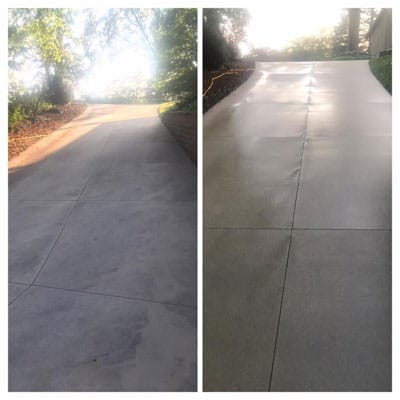 Pressure washing is an excellent way to restore the appearance of concrete surfaces, because it can reach dirt and grime embedded deep within the solid surface, where conventional techniques can not reach. For the best results, it is important to use the optimal combination of the pressure rate and flow rate, and the correct choice of detergents. Elite Exterior Solutions' experience over the years has given them the knowledge of exactly how to treat any kind of hard surface for the cleanest results. The soaps they use provide a special blend to remove all organic and inorganic staining from concrete. After Elite Exterior Solutions is done with your property it will look like it's new again.
When should you clean your property?
It can be hard to determine when to clean concrete and other hard surfaces. The dirt builds up slowly, almost unnoticeable until the day you discover your property looks very dirty. Elite Exterior Solutions advises their clients to schedule concrete cleaning or hard surface cleaning regularly to keep the nice appearance of your property.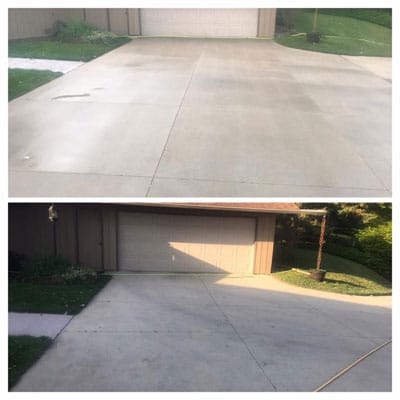 Why should you choose us?
Elite Exterior Solutions is an experienced and professional company when it comes to concrete cleaning and hard surface cleaning solutions. Their team provides excellent results because of the attention to detail and the care they take for the customer experience. Customers from Rochester, MN, and the surrounding cities Dover, Byron, Kasson, Mantorville, Dodge Center, Hayfield, Stewartville, Pine Island, Oronoco, and Eyota keep coming back to Elite Exterior Solutions because they simply want professional results. They communicate clearly with all customers to fulfill your needs quickly and completely.
Contact
Do you want to know more about their pressure washing solutions, or one of their other services? Contact Elite Exterior Solutions for a free estimate. They are ready to help anyone in need of professional cleaning services in and around Dover, MN.