Exterior Cleaning
Commercial Pressure Washing in Rochester MN
Spruce up your business exterior with Elite Exterior Solutions based in Rochester, MN. By hiring their pressure washing services, you can get rid of stubborn substances and restore your business to its former glory. Whether you own a small store or a large commercial property, Elite Exterior Solutions have the expertise and equipment to ensure all the exterior aspects of your property receive a thorough clean.
What We Clean
Elite Exterior Solutions offers quality commercial exterior cleaning of all types of properties. They can keep your driveway and parking lot clear of dirt, grime, and unsightly oil stains. Their technicians are also trained in removing gums, liquid stains, and dirt buildups from walkways and sidewalks around your property. They also have the expertise and tools to clean your windows and your gutters for you! Their team of cleaning professionals can handle any mess on your building's exterior, keeping it looking its best.
Make a Great First Impression
In the business world, first impressions mean everything. Elite Exterior Solutions uses the latest cleaning tools and equipment, as well as eco-friendly products for the best results. When they are done, your customers will definitely love your business.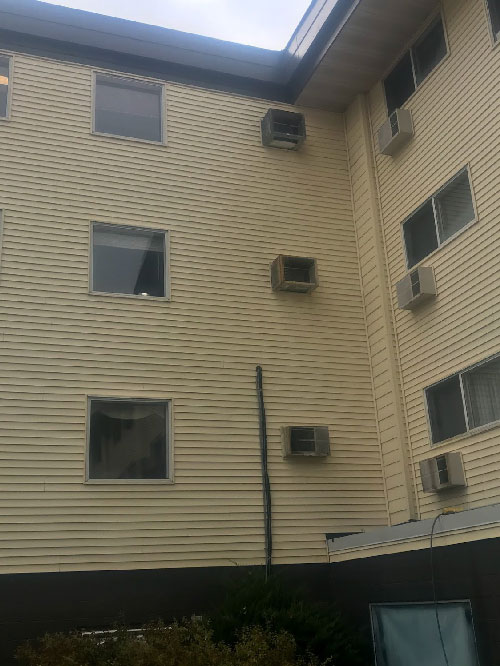 Where We Serve
Elite Exterior Solutions is a fully licensed and insured pressure washing company based in Rochester, MN. They provide professional pressure washing services in Dover and the surrounding cities of Kasson, Rochester, Mantorville, Dodge Center, Pine Island, Stewartville, Eyota, and Oronoco.
Contact Us Now
When you are ready to increase the curb appeal of your business exterior, you can call Elite Exterior Solutions for quality services. They are available for both one-time major cleanings and regular cleanings. Contact them today to get a free quote.