FULLY INSURED
FREE QUOTES
Welcome to Elite Exterior Solutions LLC
Owner
Roy Kratt is the owner of Elite Exterior Solutions. This family-owned and operated business takes great care with all of their services. Excellent communication, attention to detail, and experience ensure great customer service and satisfaction.
More About Elite Exterior Solutions
Service Area
Proudly providing exterior pressure washing solutions in Rochester, MN, and surrounding cities Dover, Byron, Kasson, Mantorville, Dodge Center, Hayfield, Stewartville, Pine Island, Oronoco, and Eyota to create an elite curb appeal.
Pressure Washing in Rochester MN
If you live in the local Rochester area, you know that it is absolutely beautiful outside. Even though it may look pretty, the exterior of your building might not match. You deserve to have a clean building, and that is where we can help you. We are Elite Exterior Solutions, and we provide professional pressure washing services to everyone in Rochester and the surrounding area. We can take care of your exterior surfaces and maximize the curb appeal of your property. If you are looking for a trained pressure washing team to help you clean your concrete surfaces, look no further than Elite Exterior Solutions.
We Will Clean Your Exterior Surfaces
If you are looking for Rochester pressure washing services, Elite Exterior Solutions is here to assist you. We offer residential pressure washing and commercial pressure washing. If you want to maximize the value of your home, you need to make sure every outdoor surface is clean. If you own a business, you need to make a positive first impression by taking care of your property.
A professional pressure washer from our team would be happy to assist you. We can customize our services to meet your needs, and we will make sure that all power washing is done efficiently, safely, and thoroughly. Trust the team from Elite Exterior Solutions to meet your needs.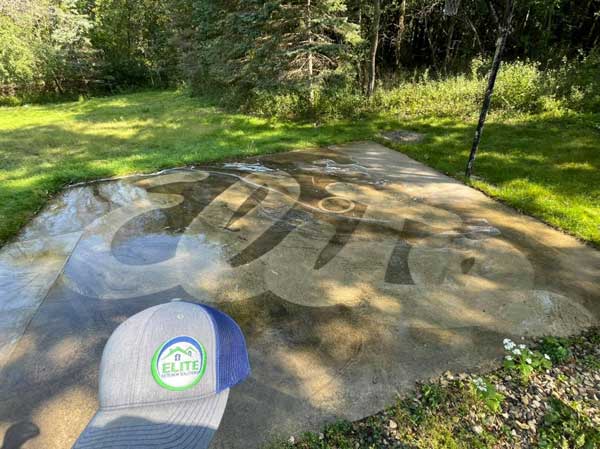 ROCHESTER'S #1 RATED EXTERIOR CLEANING SERVICE
Power Washing Rochester MN
House Washing
Using soft wash techniques along with the right detergents to safely and efficiently clean the exterior of your home. Along with the siding being cleaned, your gutters will also get an exterior wash and they'll turn out great! Exterior gutter cleaning is included in a house wash. You'll get a lasting clean, without the fear of damage associated with pressure washing.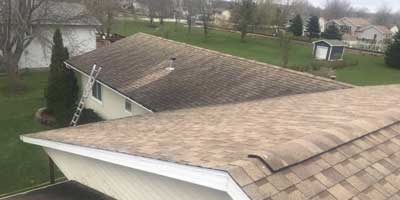 Roof Cleaning
Got black streaks? Those are caused by an algae called Gloeocapsa Magma. The algae feeds on your shingles and reduces the lifespan of your roofing material. The softwash process will safely and effectively remove the algae, bringing years of life back to your roof! It can save you money on costly repairs, and also by saving on energy bills.
Window Cleaning
Everyone has hard water. I use a reverse osmosis and deionization process to purify the water which will leave the exterior of your windows streak and spot free.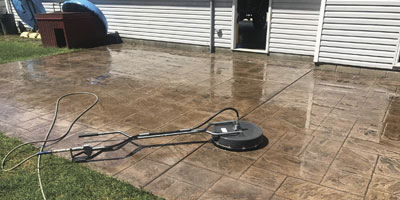 Surface Cleaning
Surface cleaning concrete driveways and patios using soft wash techniques to apply the correct detergents to take care of the dirty work. Then we use a pressure washer and surface cleaner to remove the debris and a rinse to finish the cleaning process.
Gutter Cleaning
Many times, cleaning your gutters can be an easy and cost-effective add-on service to any roof or house wash. Although it isn't always the case, sometimes the extra dirt and algae growth on your house and roof are caused by backed up gutters. Along with promoting dirt and algae growth, clogged gutters are also a common reason to have water leaks in a home due to improper drainage away from the foundation.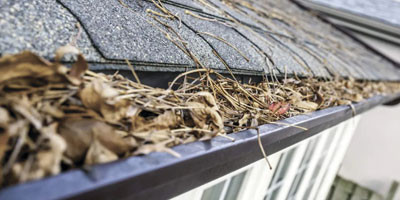 Why You Should Trust Our Pressure Washing Company
If you are looking for exterior cleaning, we understand that you have plenty of options available. We are honored to have so many clients who trust our team members with their pressure wash requirements. Some of the reasons why our clients continue to rely on us include:

We are family-owned and operated. We understand what it means to live in the local area, and our only goal is to provide you with the services that you deserve.
We take care of your property. We customize the pressure of our power washing services to minimize damage to your property.

We are open, honest, and transparent with all of our billing. You never have to worry about being surprised by an invoice from us.
For all of these reasons, count on our house washing services to assist you.
Let Us Maximize the Curb Appeal of Your Building
You need to invest in regular building and house washing services to maximize the curb appeal of your building. Your property is an investment, and you need to treat it as such. That is why we provide duct cleaning, roof cleaning, window cleaning, and more. If you have an outdoor surface that needs to be cleaned, allow our soft washing services to assist you.
We Offer a Wide Array of Services To Complement Our Pressure Washing Services
Even though pressure washing is the core of what we do, we offer a wide variety of complementary services as well.
That way, we make sure we are taking care of all of your needs.
Some of the other services that we offer include:

We offer professional window cleaning services as a part of our options. We can remove those unsightly stains from your windows.
We also offer graffiti & rust removal. If you have vandalism on the outside of your building, allow us to take a crack at it. You should not have to deal with that, and we can remove it for you.

We also offer gutter cleaning services. This is critical for making sure your gutters do not get clogged. You need to prevent your roof from leaking. That means making sure that your gutters drain well.

We can help you clean your deck as well. If you have stains, debris, and other blemishes, allow us to get rid of them for you. Rely on our deck cleaning services.
We also offer concrete cleaning. If you have a driveway, sidewalk, or patio, allow our pressure washing services to help you clean your concrete surfaces.
We offer services to residential and commercial clients. Allow us to assist you.
Count on Elite Exterior Solutions for Commercial and Residential Cleaning Services
If you are looking for residential or commercial cleaning services, Elite Exterior Solutions can help you. We work hard to stay up-to-date on the latest advances in our field. We use environmentally friendly products, and we will keep you updated every step of the way. If you are looking for professional exterior cleaning services, allow us to assist you. Contact us today to learn more about how we can help you.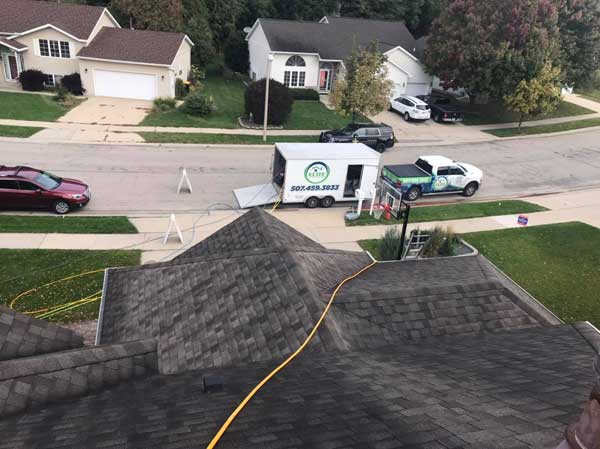 We hired Roy to wash our siding and shutters. He did a great job. Our house looks fresh and clean. He even did our swing set! Great quality service and reasonable price! We will have him back for our exterior needs!
~ Karissa W.

Elite Exterior Solutions did a wonderful job on the exterior of our house today. Windows and siding look brand new again! Great customer service and awesome pricing compared to other quotes we received. We will definitely be using you guys again in the future.
~ Kristi H.